How the
program

works

The program is organized in four phases. The goal is to allow you to provide us with your material (i.e., polyester/polyester blends) in the most efficient and convenient way possible. You will be able to reduce your carbon footprint by avoiding incineration and landfill. We will recycle your material, leaving the carbon into the loop, reducing CO2 emission and saving non-renewable sources.
Four phases,
one goal
MAPPING THE FEEDSTOCK
We would like to know where the material is, to help facilitate the process when you have the need to dispose of your waste. The first phase will be a voluntary disclosure of the post-industrial and post-consumer feedstock (i.e., polyester/polyester blends) that you have on your premises. If we know where is, we can pick it up.
BUILDING THE NETWORK
Establishing a structured and solid network through a one-to-one relationship between your company and gr3n. will enable us to create a credible path to simplify the interaction between us. All the information provided by you will be treated as confidential and will not be disclosed to any other party.
CONNECTING THE DOTS
At this stage sit back and watch Gr3n work for you. With the information you have provided us, we will coordinate the whole value chain, from material collection,depolymerization and further re-polymerization.
CLOSING THE LOOP
Everything is now set, so you will receive all the necessary information with regards to pick up, where it will take place and when. What's next? Sit down, relax, and enjoy closing the loop.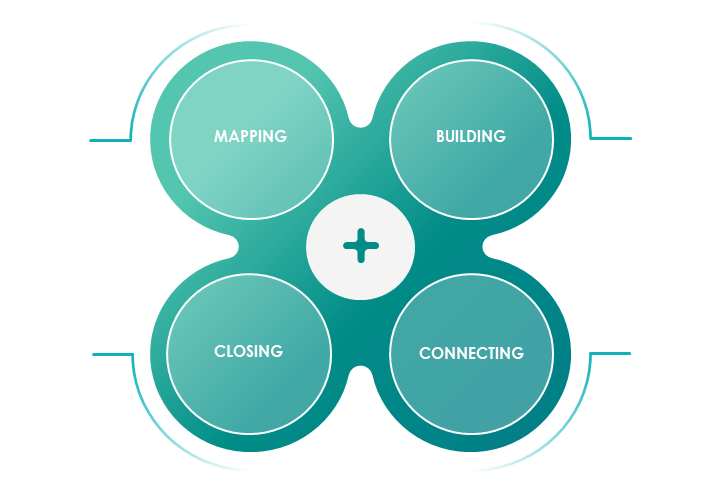 How can I join
the P-Turn program?
To Join the P-Turn, create a simple login and complete the form providing us with your data. As this is a one-to-one relationship between youself and Gr3n all the data collected will be managed securely by Gr3n. At the end of each phase, you will receive timeous information on how everything is progressing.
P-Turn dashboard
We enjoy working on the Services & Products we provide as much as you need them. This help us in delivering your Goals easily. Browse through the wide range of services we provide.
Increase/decrease available material
and see your history
Insert the composition of your
polyester blends
Insert other plants or even a different
pickup location
Download your
"we r-closing the loop" certificate
Ask for specific
depolymerization feasibility
Insert request(s) for our monomers
or even polymers
A few things users
normally ask us
What Material can you treat?
We can treat polyester and polyester blends (e.g., polycotton, opaque bottles, colored packaging, colored fabrics, blends with PU/PA/PO, etc.)
Do I need to indicate the full material composition?
No, you just have to provide us information about the main components; if less than 5%, you can indicate as "others".
Why do I have to share info about available material?
Because if we know where the material is, we can organize the whole supply chain and speed-up your process to dispose of it.
What is the advantage for my company?
There are several advantages for your company when joining the program. Among others, an easy way to dispose your post-industrial scrap/waste by reducing costs and avoid landfilling it.
Are my data shared with third parties?
NO. Your data will be securely handled by Gr3n to guarantee the best service possible, from the pick-up/shipping till (eventually) the recycled PET.
May I have a certificate/receipt to show I did not landfill my material?
YES. We will be your partner in the material disposal, as we can guarantee all the carbon will stay in the loop. This means we will provide you a "we r-closing the loop" certificate, where you can demonstrate your material was not incinerated or landfilled.